OUR FRIENDS PAGE


Post YOUR Kitty Pictures Here

HDW ENTERPRISES &
Foothill Felines Bengals/Savannahs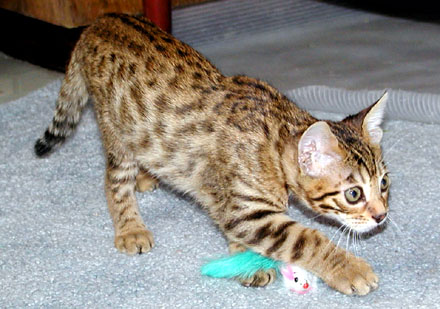 Foothill Felines Miami Spice as a kitten with his favorite mousie!

We are always on the prowl for new kitty pictures and interesting kitty stories!! You can input your own cat pictures now on our FRIENDS page. Simply: 1) FILL OUT the information in the boxes below; 2) Then BROWSE your hard drive for your picture and 3) SEND it!! When you click on the "Reload/Refresh" button on your browser, you should see all your information on our page!!


Please be sure your picture is in .jpg or .gif format. Do not try to upload blank files, or files without a ".gif" or ".jpg" image filename extension, or your pictures will not show up. This page will automatically re-size your pictures to 300 pixels wide; this means that tall/vertical pictures may appear to be quite large on the page. Our FRIENDS page will hold up to 15 pictures and stories at a time; after that, the oldest entries will keep dropping off to make room for the newest ones.



~ Give your kitty the energy, great health and desire to enjoy life to the fullest! Used and recommended by Foothill Felines, click on image above to order this uniquely powerful nutritional supplement for felines at our Foothill Felines breeder discount. Just a pinch a day, sprinkled onto wet and/or dry food, energizes and supports all ages, weights and breeds of cats. Developed by scientists, veterinarians and formulators to enhance the health and lives of cats, this unique Nu- Vet supplement contains many important minerals, antioxidants, enzymes and vitamins especially needed by active felines' metabolisms INCLUDING taurine, calcium, blue green algae, brewer's yeast, and much more.

RETURN to Bengal Cats: EVERYTHING You Want To Know


RETURN to HDW Enterprises and Foothill Felines Home Page


EMAIL Us!

FOOTHILL FELINES BENGALS & SAVANNAHS
CAMERON PARK, CA 95682 U.S.A.
Phone: (530) 672-CATZ; E-mail: holly@hdw-inc.com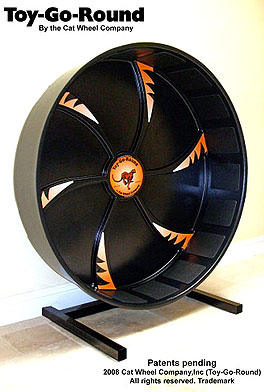 TOY-GO-ROUND CAT EXERCISE WHEELS
~ Click on image above to learn about the incredible new exercise wheels for cats; the Toy-Go-Round wheels!! They're simply the best designed, best built and best priced wheels we've found anywhere!!
HOME | HOME (FRAMES VERSION) | BENGAL CATS | BENGAL & CAT CHAT | FREE BENGAL CAT SCREENSAVER | AVAILABLE BENGAL KITTENS & CATS | BENGAL KITTEN PHOTO ALBUMS | FUTURE LITTERS | SAVANNAH CATS
FELINE BEHAVIOR | BREEDING & CARE | CAT SHOWS | FELINE HEALTH | PET ODORS & ALLERGIES
UNIQUE CAT ACCESSORIES | THE BENGAL SPOT® | CAT EXERCISE WHEEL | CAT BOOKS | CAT FURNITURE | CAT TOYS & CATNIP | CHRISTMAS IS FOR CATS!® | SCAT MATS | VIDEO CATNIP | CAT WALKING JACKETS
BIG CATS | CAT NAMES | FELINE FUN FACTS | HOW TO ORDER | THE "KITTY TIMES" WEBSITE REVIEW | MARSHA'S WEB PAGE DESIGN® | MONTHLY SPECIALS | THOUGHT FOR THE WEEK
ABOUT US | CELEBRITY CORNER | E-MAIL US | GIVE US FEEDBACK | HOT LINKS | REGISTER FOR FREE GIFT | WEBMISTRESS
© 1996-2009 Copyright by HDW Enterprises, Inc. - All Rights Reserved.
HDW Enterprises, Inc., Cameron Park, CA 95682 U.S.A. Phone: (530) 672-CATZ
Website: http://www.hdw-inc.com E-mail: holly@hdw-inc.com