| | |
| --- | --- |
| | We've redesigned our website and done the searching for you. Simply search through our online stores and click on any link below for more information about products we've hand-picked and recommend, and to find the best value pricing! |
Be sure to check out our links to the amazing CLEVERCAT TOP OPENING LITTERBOX, Self-Cleaning Litterboxes and Decorative Litterboxes, as well as to our new HDW Store for Every Type of CAT BED, STAIRS, SOFAS & WINDOW PERCHES you or your kitty could ever possibly imagine!
FOOTHILL FELINES BENGALS & SAVANNAHS
Cameron Park, CA 95682 U.S.A.
E-mail:
holly@hdw-inc.com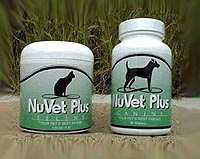 ~ Give your special kitty the energy, great health and desire to enjoy life to the fullest! Used and recommended by Foothill Felines, click on image above for more details and to order this uniquely powerful nutritional supplement for felines at our Foothill Felines breeder discount (which is up to 50% less than what veterinarians charge). Just a pinch a day sprinkled onto wet and/or dry food strengthens the immune systems of all ages, weights and breeds of cats. Developed by scientists, veterinarians and formulators to enhance the health and lives of our beloved kitties, this Nu- Vet supplement contains many important minerals, antioxidants, enzymes and vitamins especially needed by active felines' metabolisms INCLUDING taurine, calcium, blue green algae, brewer's yeast, and much more. ~
HOME | HOME (FRAMES VERSION) | BENGAL CATS | BENGAL & CAT CHAT | FREE BENGAL CAT SCREENSAVER | AVAILABLE BENGAL KITTENS & CATS | BENGAL KITTEN PHOTO ALBUMS | FUTURE LITTERS
FELINE BEHAVIOR | BREEDING & CARE | CAT SHOWS | FELINE HEALTH | PET ODORS & ALLERGIES
UNIQUE CAT ACCESSORIES | THE BENGAL SPOT® | CAT EXERCISE WHEEL | CAT BEDS | CAT BOOKS | CAT FURNITURE | CLEVERCAT LITTERBOXES | CAT TOYS & CATNIP | CHRISTMAS IS FOR CATS!® | SCAT MATS | CAT WALKING JACKETS
BIG CATS | CAT NAMES | FELINE FUN FACTS | HOW TO ORDER | THE "KITTY TIMES" WEBSITE REVIEW | MARSHA'S WEB PAGE DESIGN® | MONTHLY SPECIALS | THOUGHT FOR THE WEEK
ABOUT US | CELEBRITY CORNER | E-MAIL US | GIVE US FEEDBACK | HOT LINKS | WEBMISTRESS
© 1996-2015 Copyright by HDW Enterprises - All Rights Reserved.


HDW Enterprises, Inc., Cameron Park, CA 95682
http://www.hdw-inc.com E-mail: holly@hdw-inc.com