HDW Enterprises and
Foothill Felines Bengals & Savannahs

We're very sorry!
We are no longer able to provide outside web design services.
Please click on any link below to explore our website
which is now over 1,000 pages!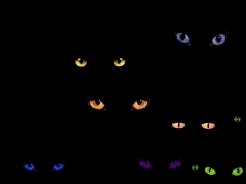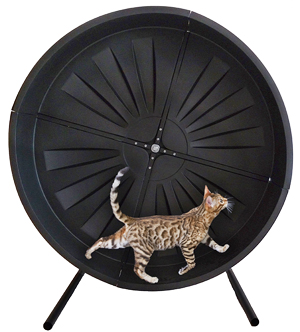 THE NEW PET EXERCISE WHEELS ARE HERE!
~ Click on image above to learn about the incredible new re-designed 48 inch diameter exercise wheels for cats and small to medium dogs (formerly known as the Toy-Go-Round wheels)! Great for weight control, building muscle tone, and relieving stress and boredom for felines of all ages. Completely made in the USA and with an extra-wide 12 inch running tread, these new wheels assemble in minutes, and are built to last! They're simply the best pet cat exercise wheels at the best price that we've found anywhere!!
HOME | HOME (FRAMES VERSION) | BENGAL CATS | BENGAL & CAT CHAT | FREE BENGAL CAT SCREENSAVER | AVAILABLE BENGAL KITTENS & CATS | BENGAL KITTEN PHOTO ALBUMS | FUTURE LITTERS | SAVANNAH CATS
FELINE BEHAVIOR | BREEDING & CARE | CAT SHOWS | FELINE HEALTH | PET ODORS & ALLERGIES
UNIQUE CAT ACCESSORIES | THE BENGAL SPOT® | CAT BEDS | CAT BOOKS | CAT FURNITURE | CAT TOYS & CATNIP | CHRISTMAS IS FOR CATS!® | SCAT MATS | VIDEO CATNIP | CAT WALKING JACKETS | KITCHEN SINK STORE
BIG CATS | CAT NAMES | FELINE FUN FACTS | HOW TO ORDER | THE "KITTY TIMES" WEBSITE REVIEW | MARSHA'S WEB PAGE DESIGN® | MONTHLY SPECIALS | THOUGHT FOR THE WEEK
ABOUT US | CELEBRITY CORNER | E-MAIL US | GIVE US FEEDBACK | HOT LINKS | REGISTER FOR FREE GIFT | WEBMISTRESS


© 1996-2014 Copyright by HDW Enterprises, Inc. - All Rights Reserved. E-mail: holly@hdw-inc.com


HDW Enterprises, Inc., Foothill Felines and Tymeless Images Photography, Cameron Park, California USA
http://www.hdw-inc.com , http://www.hollywebberimages.com , http://www.cattycookbook.com